Every meal is better
with James and Rose
small batch | family recipes | incredible taste
Eat the award winner!
We won a Silver Medal at the Fine Food Awards in Sydney for our Beetroot Relish.
Buy Beetroot Relish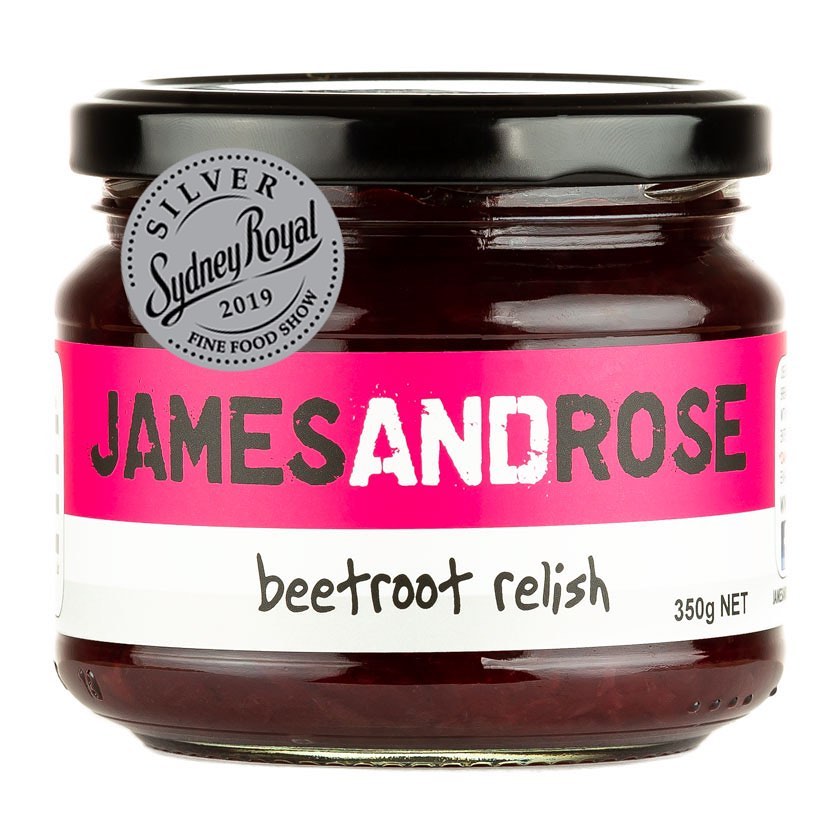 BREAKFAST
If you enjoy a hearty scrambled eggs on toast then you will love Tomato Kussoundi. Take breakfast to the next level by spreading a little Tomato Kussoundi on a piece of sourdough toast before adding your farm-fresh scrambled eggs. Your eggs will gain a tangy kick and you will never go back to a boring breakfasts and lacklustre condiments again.
LUNCH
For a quick and delicious lunch try this. Stir a large spoon of Beetroot Relish through some cubed feta and a handful of slivered walnuts. Cut some puff pastry into small squares and place on a non-stick oven tray. Spoon the relish-feta-walnut mixture into the middle of each square. After 20 mins in a 180 degree oven your crunchy and delicious lunch is ready!
DINNER
For a curry that is full of flavour but gentle enough for the whole family try this. Fry some onions until soft. Stir through a large tablespoon of Indian Curry Paste. Next add your meat and vegetables and cook until sealed. Add some water and simmer for 30 minutes. Stir through a dash of cream and serve with rice, naan bread and a spoon of Brinjal Pickle for extra heat!
To learn more about our range of amazing sauces and condiments