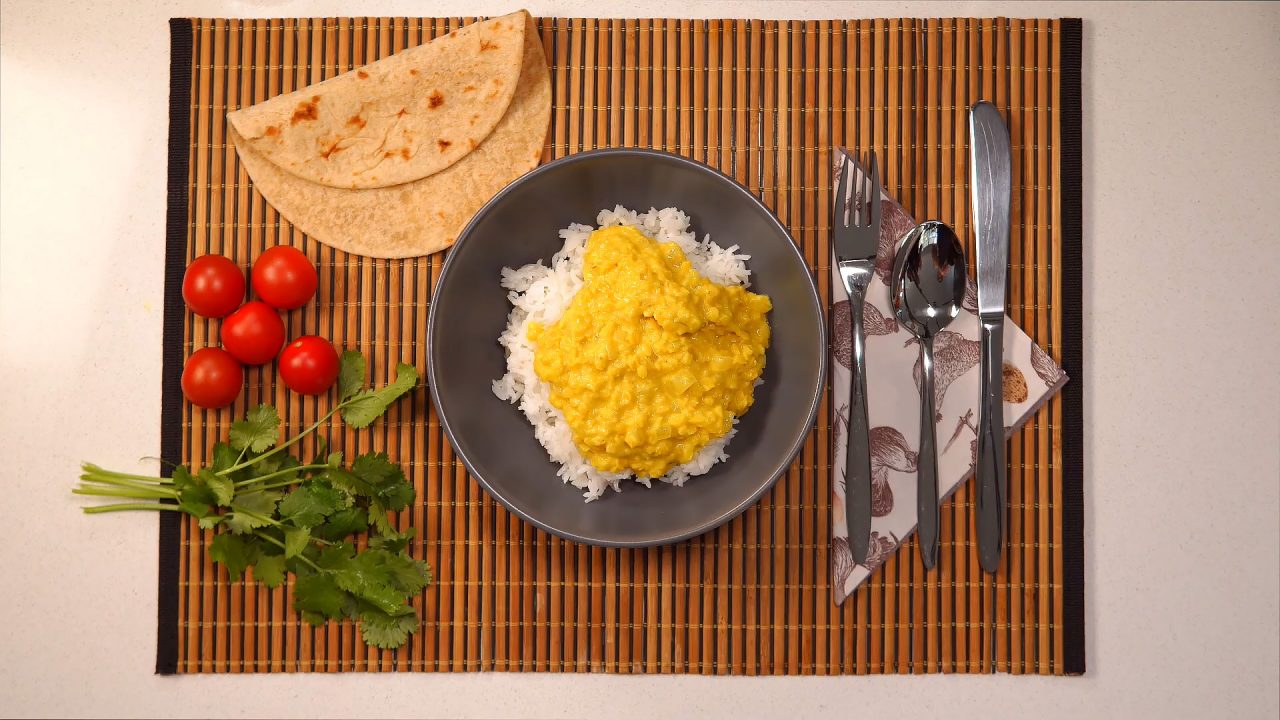 Quick, delicious and healthy meal.
Prep Time

10 min

Cook Time

20 min

Total Time

30 min
Ingredients
1 tbsp oil
1 large onion finely diced
2 tsp minced garlic
2 tsp minced ginger
2 heaped tsp James and Rose Indian Curry Paste
1 cup red lentils
2 cups water
1 tsp salt
400ml tin coconut milk
Method
Watch the video
2
Wash the red lentils in water until the water runs clear. Set aside.
3
Fry the onion in the oil for a few minutes then add garlic, ginger and curry paste. Fry together for a few more minutes.
4
Add the red lentils, water, coconut milk and salt.
5
Bring to the boil then reduce and simmer.
6
Stir often so it doesn't catch.
7
When the lentils are soft and mix is thick it's ready!