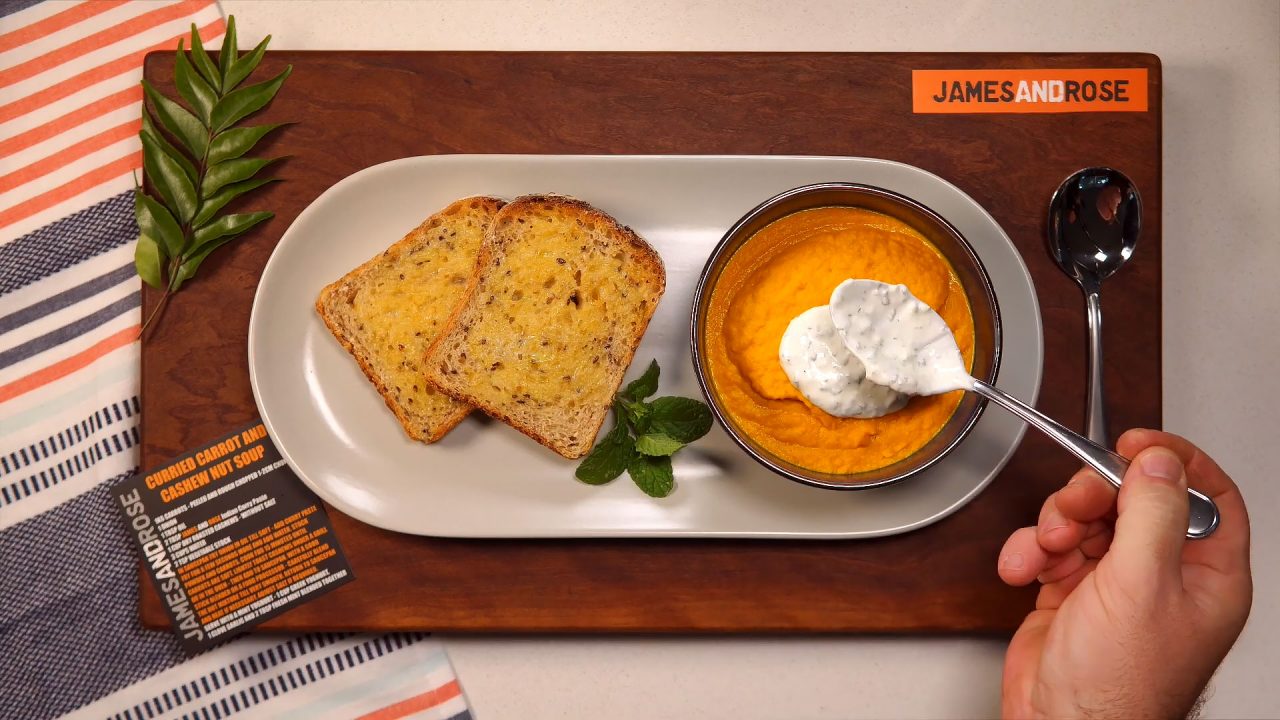 A delicious soup based on our Indian Curry Paste.
Prep Time

15 min

Cook Time

30 min

Total Time

45 min
Ingredients
1kg carrots (peeled and rough chopped 1 to 2cm chunks)
1 onion
1 tbsp oil
2 tbsp James and Rose Indian Curry Paste
1 cup dry roasted cashews without salt
3 cups water
2 tsp vegetable stock
Method
Watch the video
2
In saucepan fry onion in oil till soft
3
Add curry paste, fry for a few seconds more
4
Add water, stock powder and carrots
5
Cook for 15 minutes until carrots are soft.
6
Lightly toast cashews under a grill or in the oven, then add to saucepan.
7
With a good stick blender or a food processor, carefully blend the hot mixture till very smooth.
8
Return to saucepan and heat if necessary.
Serve with a mint yoghurt (1 cup greek yoghurt, 1 clove garlic and 2 tbsp fresh mint blended together).