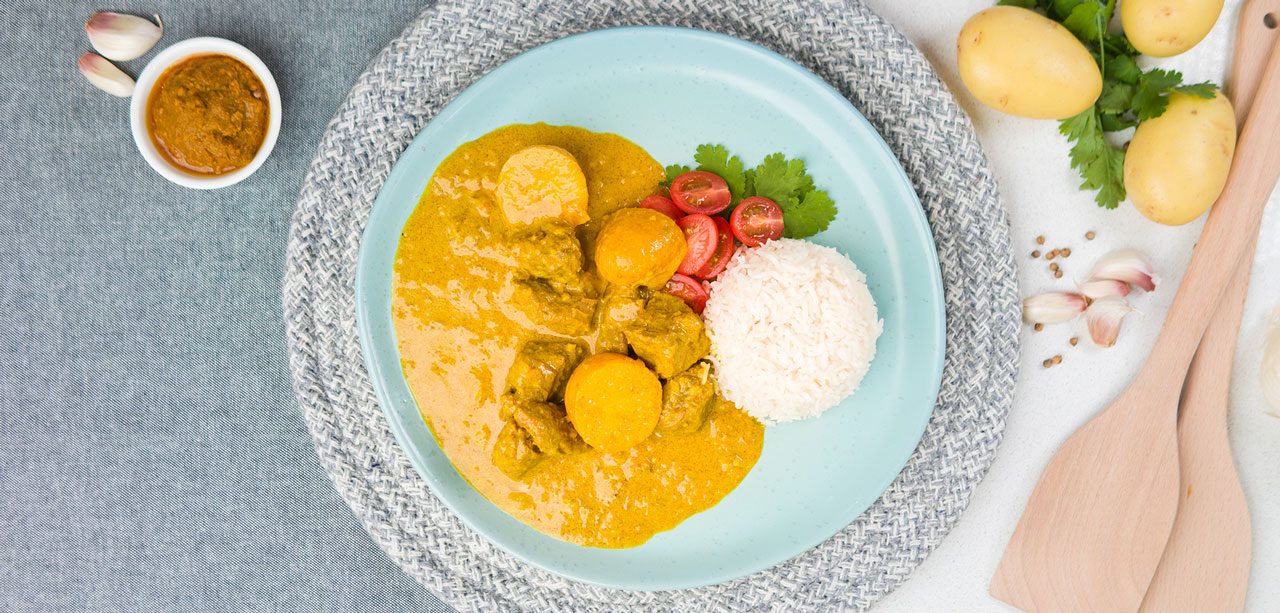 Make a meal to bring the family together... This delicious curry can be made in your slow cooker during the day, letting you get on with other things. Give it a stir occasionally throughout the day and in about 4-6 hours depending on your slow cooker you'll have a tasty meal to share with your friends or family!
Prep Time

15 min

Cook Time

4 hr

Total Time

4 hr 15 min
Ingredients
1.5kg blade steak, 2.5cm diced
1/2 jar (150g) James and Rose Indian Curry Paste
3 potatoes cut into 1 inch chunks
1 onion diced
1 tbsp minced ginger
1 tbsp minced garlic
2 to 3 red chillies, 8 to 10cm long, seeds out is less hot
1 tbsp oil
1 to 2 tsp salt or to taste
300ml cream or yoghurt or 400ml tin of coconut milk
Method
Watch the video
2
Lightly fry beef in batches in pan with oil, transfer each batch to the slow cooker.
3
Fry onions and chilli in pan, add garlic, ginger and curry paste. Fry for a few seconds then add all to the slow cooker.
4
Add salt and potatoes and combine ingredients gently.
5
At this stage don't add any liquid, it will form as it cooks.
6
Place lid on and cook on low for 4 to 6 hours.
7
Add cream before serving and heat gently on low so the cream doesn't split.